FAQs
From GoPrime Mortgage
General Mortgage and Loan
How do I know what type of loan is right for me?
Buying a home and applying for a loan are major life decisions and it's important to make sure you're making the right choice for your family with your hard-earned money. If you want to learn more about the different types of home loans and which option might be right for you, visit our home loans page.

We're here to help, too, and we have all the information you need to feel confident moving forward with your loan decision. Contact us and we'll help you with everything from choosing the right type of loan for your circumstances, to steps and tips for the loan application process itself.
Should I rent or buy?
There are a lot of factors beyond mortgage payments that come into play for this question. It's always worth talking to your mortgage lender to make the best decision for your finances, and with the current markets in mind. We also have a rent to mortgage calculator that helps you weed through the fees, taxes, and monthly payments to help you make a good financial decision.
Should I refinance my home?
There are a few factors to consider, and talking to your loan provider can help decide what's best for your circumstances. This refinance calculator can help you work out what your rates would look like if you were to refinance. A couple of other things to consider are:
Fees associated with refinancing can add up quickly, so many mortgage companies will waive fees associated with refinancing applications, as well as the legal fees. This can provide large savings for you as the homeowner, though it can also result in a slightly higher percentage rate than expected. 

Factor in the amount of time you plan to spend in your home when considering refinancing. If you expect to live in your home for a minimum of three to five years many mortgage lenders will allow you to pay "points" and closing costs upfront.
How much house can I afford?
This will largely depend on your income, assets and debts, credit score, and other financial factors. You'll want to work closely with your mortgage lender to figure out what you can comfortably afford. We can work with you to make sure your final number is within your budget and matches your financial goals (including any other regular expenses like student or auto loans). 
As a general rule, most lenders will suggest spending no more than 28% of your monthly gross (pre-tax) income on your home's mortgage payment—including principal, interest, taxes and insurance. We have a mortgage calculator tool that can calculate your maximum loan and purchasing price based on what those factors look like for you personally.
What is private mortgage insurance?
Private Mortgage Insurance (PMI) is a type of insurance you may be required to pay for if you have a conventional loan. PMI can help you qualify for loans you may otherwise be ineligible for, and is usually required for down payments of less than 20% of the home's purchase price. If you're paying 80% or more of the loan-to-value ratio for a conventional loan, you have the option to cancel PMI.
What makes GoPrime different? Why should I use a local mortgage lender?
We can provide you with the most competitive mortgage rates and with the best mortgage lending program to fit your individual needs. Between our three loan officers, Caroline, Jamie, and Yvonne, the Bozeman branch is currently licensed in MT, WY, ID, AZ, CA, AK, MN, and ME, and the GoPrime team has a footprint across the country.
Working with GoPrime gives you a combination of local knowledge and personal care, alongside high tech applications and mortgage management, so you get the best of both worlds.
Do you work with clients outside of Bozeman?
GoPrime Montana is based in Bozeman, however we serve clients all over the state.  We are also licensed in Idaho, Wyoming, Alaska, California, Arizona, Minnesota, and Maine!  Wherever you are looking to buy or refinance, we can get you connected with a loan officer.
Take The First Step
Contact us today!
You've done your research and gone through our website.  How about taking that first step?  Click below to give us a call, send us a message, or apply online.  Don't worry, there's no obligation.  We're just here to help!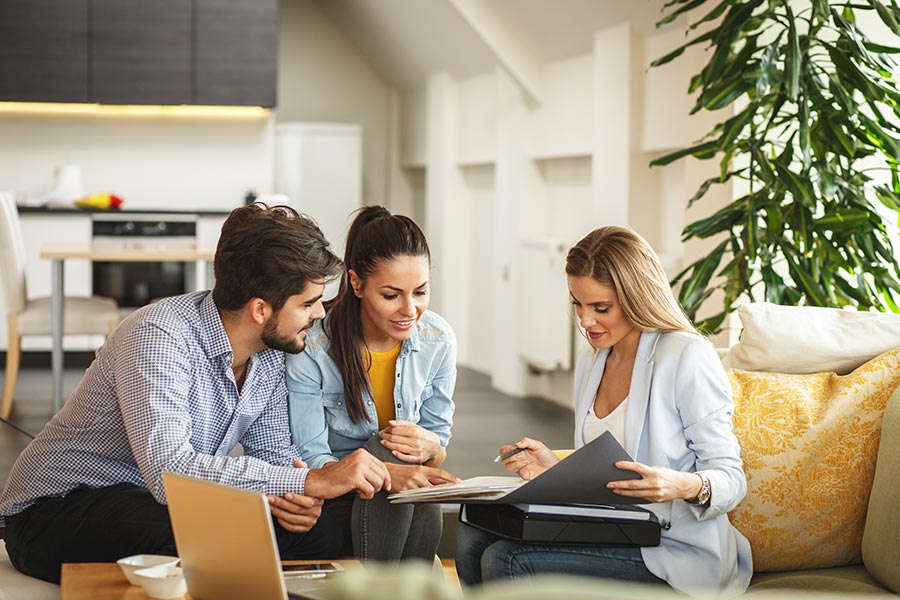 Don't Want to Wait?
Start Your Application Here
Your dream home could be minutes away. Get started now!