Home Loans
From GoPrime Mortgage
Purchase Your Dream Home
Bozeman Home Loans
Purchase a Home
Buying a home is one of the most important financial decisions you'll make during your lifetime. Earnest money is at stake, and there is a firm, contracted closing date on the purchase and sale agreement. It is critical that you partner with a trusted Montana mortgage planner who can guide you through the process.
Owning a home is an accomplishment. It elicits a sense of pride for families whether you are in Bozeman, Big Sky or beyond. At GoPrime Mortgage, Inc. in Bozeman, Montana we pride ourselves on offering a wide variety of mortgage options that are perfectly suited for the unique needs of almost any home buyer or owner. Below is a sampling of the most common mortgages we provide. VA Loan, FHA Loans, Conventional Loans, USDA Loans and Jumbo loans are just a few of the most popular options we offer.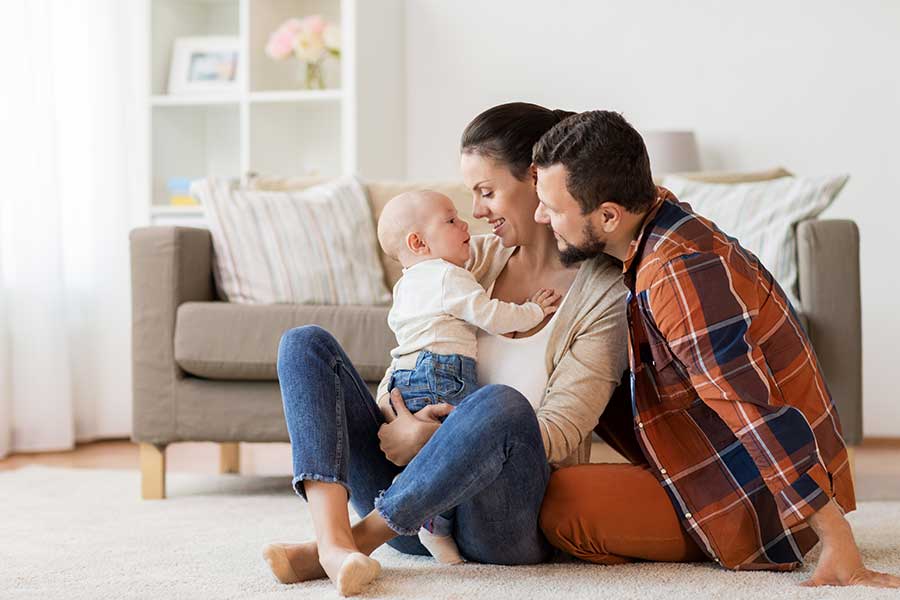 Conventional Loans
Conventional Loans are a good choice for borrowers with good credit and funds for a down payment ranging from 3–20% of the home purchase price.
Low Down Payment
The Federal Housing Authority (FHA) offers a variety of loan programs with fixed or adjustable interest rates. 
HELOC
Get a Home Equity Line of Credit today.
FHA Loans
The Federal Housing Authority (FHA) offers a variety of loan programs with fixed or adjustable interest rates. 
VA Loans
VA Home Loans are mortgages designed to support veterans, active service members, and eligible surviving spouses.
Refinance Loans
Historical low interest rates ensure there's never been a better time to refinance your existing mortgage.
Jumbo Loans
This program can be a great tool to get the maximum financing available for more expensive properties.
USDA Loans
Perhaps you feel more at home surrounded by pastures than pavement. If so, buying a home might be well within reach, thanks to the U.S. Department of Agriculture mortgage program.
See What Our Customers Have To Say
⭐ ⭐ ⭐ ⭐ ⭐
Caroline (and her team) are simply phenomenal. The level of customer service is outstanding and they are experienced enough to be able to field all questions from even the most inexperienced buyer (like myself). Caroline goes above and beyond for her clients and puts in the extra effort to make sure you get the best product possible. For example, she knocked .25% off of our mortgage rate during the closing process--what more could you want?
I'd recommend Caroline to anyone and I will definitely go back to her and her team in the future.
- Lars P.
⭐ ⭐ ⭐ ⭐ ⭐
We were wanting to work with someone local. A face with a name. Caroline was great to work with. She provided the best option for our refinance needs. If you are looking for someone to respond quickly and make sure everything is moving along in a timely manner then Caroline with GoPrime mortgage will not disappoint.
- Jessica B.
⭐ ⭐ ⭐ ⭐ ⭐
Always a pleasure working with GoPrime of Bozeman Montana. I have financed and refinanced numerous properties through them and never have had a hick-up. Great communicators, and know the ins and outs of the mortgage industry hands down.
- Charlie E.
⭐ ⭐ ⭐ ⭐ ⭐
Caroline was SUPER helpful both during our house-search process and after we were under contract! Always ready to give a pre-qual letter or answer questions, Caroline financed my mortgage, as well as my brother's and my sister's, and she helped us all get great rates -- even in the face of a few credit score bumps along the way.
- Adrian D.
⭐ ⭐ ⭐ ⭐ ⭐
By far, the best mortgage refinance experience I've ever had, no kidding. Fast, efficient, and answered questions within the day (sometime hours). Caroline is an excellent communicator and she and her team are very easy to work with. Overall superior service as compared to a local bank I've worked with for the last three loans. Can't say enough except we will come here for our next mortgage. Highly recommend!
- Sandy H.
⭐ ⭐ ⭐ ⭐ ⭐
Caroline and her team were wonderful to work with. This was our first mortgage and they made the process relatively straightforward and painless. They were always extremely thorough, professional, and friendly. Also, Caroline caught an error the title company made at closing. We couldn't be more happy we went with Caroline!
- Alan C.
⭐ ⭐ ⭐ ⭐ ⭐
Want to see more where that came from?  We've got over 100 5-star reviews and counting!  You can read them all on our Google Business listing.
Take The First Step
Contact us today!
You've done your research and gone through our website.  How about taking that first step?  Click below to give us a call, send us a message, or apply online.  Don't worry, there's no obligation.  We're just here to help!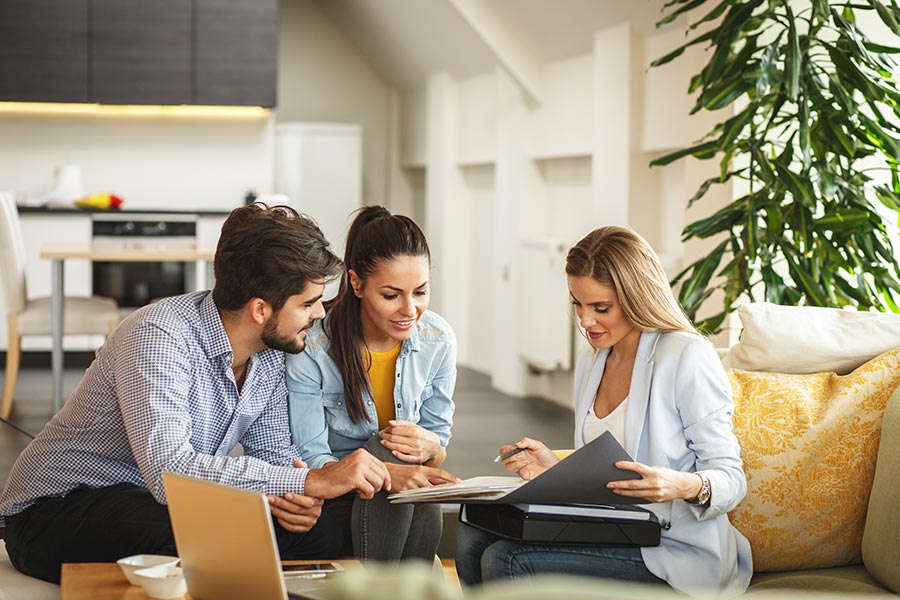 Don't Want to Wait?
Start Your Application Here
Your dream home could be minutes away. Get started now!